Campbell River Hospital Appreciation Lunch - Wednesday March 30th, 2022
March 30th, 2022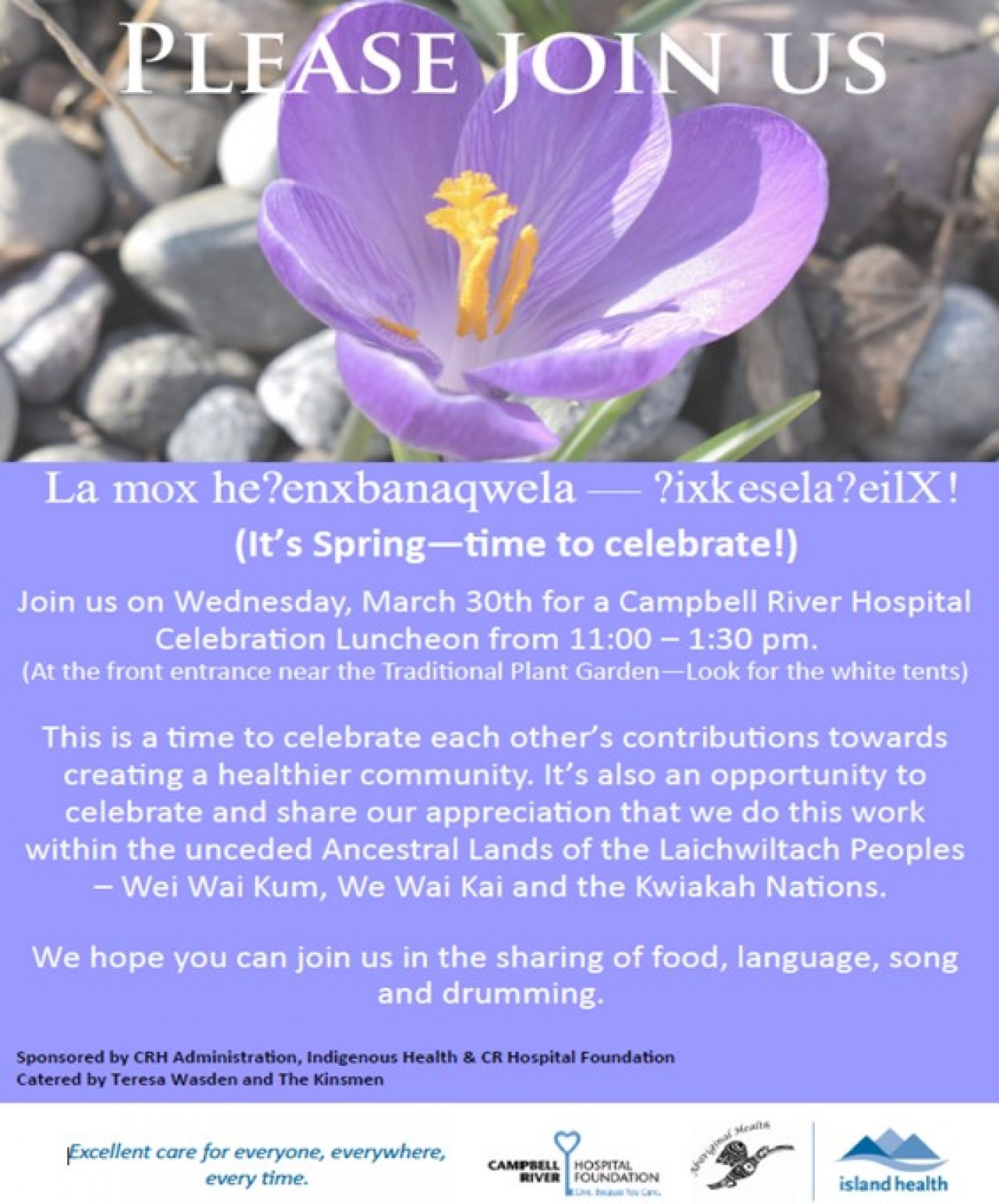 We have partnered with CRH Administration, Indigenous Health and the Hospital Foundation to organize food, prizes, and sharing of song and language. There will be a very small formal portion of this event with a welcoming from our Elder in Residence (Sheryl Thompson).
 We would like to extend an invitation to all physicians.
 We look forward to seeing you there to celebrate with us.